The Investigation of Veins
Traditionally, varicose veins were only investigated using imaging techniques if there was a clinical suspicion of deep venous insufficiency, if they were recurrent, or if they involved the sapheno-popliteal junction. Nowadays, all patients with varicose veins should be investigated using Duplex doppler ultrasound scanning. The results from a randomized controlled trial (RCT) on the follow up of patients with and without routine Duplex scan has shown a significant difference in recurrence rate and reoperation rate.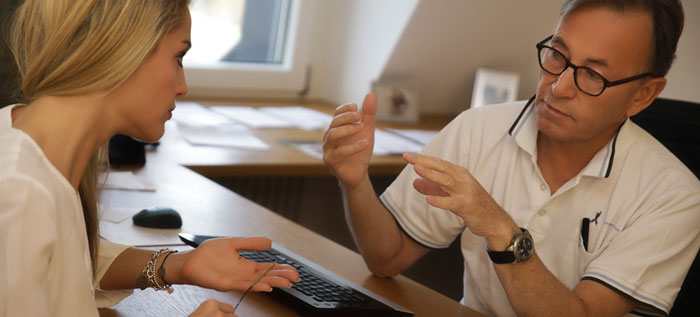 What is Venous Ultrasound Imaging?
Ultrasound is safe and painless, and produces pictures of the inside of the body using sound waves. Ultrasound imaging, also called ultrasound scanning or sonography, involves the use of a small transducer (probe) and ultrasound gel placed directly on the skin. High-frequency sound waves are transmitted from the probe through the gel into the body. The transducer collects the sounds that bounce back and a computer then uses those sound waves to create an image. Ultrasound examinations do not use ionizing radiation (as used in x-rays), thus there is no radiation exposure to the patient. Because ultrasound images are captured in real-time, they can show the structure and movement of the body's internal organs, as well as blood flowing through blood vessels.
Ultrasound imaging is a noninvasive medical test that helps physicians diagnose and treat medical conditions.Venous ultrasound provides pictures of the veins throughout the body. A Doppler ultrasound study may be part of a venous ultrasound examination. Doppler ultrasound is a special ultrasound technique that evaluates blood flow through a blood vessel, including the arteries and veins.